Actors Day in LA visits Food, Sex & Consequence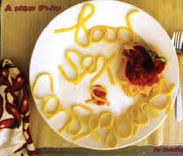 Actors Reporter visits Two Roads Theatre stage of Food Sex & Consequence on a tech nite to speak with it's creator and lead actress Monique Carmona and the rest of the cast and crew Kim Estes, Joe Coffey, Cassius Shuman, Corianna Di Julio, Mel Recker, Alyson Marianelli, Ayman Samman, and Melissa Mudgett.
Monique Carmona's hilarious comedy is a fast moving, naughty, heartfelt piece that takes place in haunted, Italian Bistro in Chicago. Through the colorful cast we question the difference between magic, voodoo, faith and fantasy and just when the dots start to connect and we've tied all the loose ends together it finishes with a big bang of "Oh no they didn't!"
Food Sex & Consequence runs:
Fri, Mar 22 – Sun, Apr 14
Fri, Sat 8pm
Sundays at 7pm
Two Roads Theatre
4348 Tujunga Ave.
Studio City, CA 91604
Ample Street Parking
Find out more info on Food Sex & Consequence visit https://www.facebook.com/FoodSexConsequence?fref=ts
Actors Day in L.A. is a show on Actors Reporter, a channel of the Actors Podcast Network, a Pepper Jay Production.