Actors Day in LA – Rehearsal for The Nutcracker at City of LA Ballet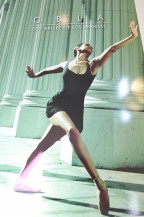 UPCOMING PERFORMANCE: THE NUTCRACKER SWINGS
Artistic Director Robyn Gardenhire
December 19 and 20, 2014
8:00 pm
The Wilshire Ebell Theater
743 Lucerne Boulevard South
Los Angeles, CA 90005

---
City Ballet of LA: Mission
To provide Los Angeles with its own ballet company unique and represenetive of this multicultural community. Presenting work that is a mixture of classical and contemporary dance theater, examining un-traditional themes and blending music from all over the world. In keeping with the tradition of classical dance, City Ballet of Los Angeles is preserving the standards of excellence in its presentation of the art of dance.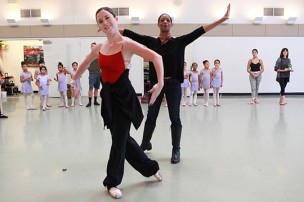 Building a new audience
City Ballet of Los Angeles is committed to bringing in a new audience to experience this wonderful art form by touring with our Urban Outreach Program and promoting the ballet through our full scholarship school.
City Ballet of LA School: Mission
To provide students with the foundation of classical training that will give them the life lessons of commitment, discipline and responsibility that they will need to succeed not only on stage, but in whatever life has in store for them.

---
Robyn Gardenhire, City Ballet of Los Angeles Founder and Artistic Director, a native Angeleno, began dancing at a small school in Compton, California. By chance she was able to audition for the then Los Angeles Ballet's junior company and received a scholarship to study at the school. It was there that the doors to a professional career opened. Receiving scholarships and studying at American Ballet Theater School, San Francisco Ballet and New York Ballet, she gained her first contract with Joffrey II and danced at City Center and Jacobs Pillow. Robyn joined Cleveland Ballet soon after under the direction of Dennis Nahat and had original works developed on her as well as performing such principal roles as *Choleric* from Balanchine's *Four Temperaments*, *Arabian Princess* from *Nutcracker*, and *Russian Girl* in *Serenade*. Joining avant-garde choreographer Karlo Armitag, Robyn toured all of Europe. At the request of Mikhail Baryshnikov, she joined American Ballet Theater and then his White Oak Project working with choreographers Lar Lubivitch and mark Morris. Ms. Gardenhire was the catalyst in establishing *American Ballet Theater's* diversity committee that introduces minority children to classical dance through their "Build a Ballet" program and was instrumental in providing many scholarships that where given to minority students to study in the school. After teaching and choreographing throughout the United States and abroad, Ms. Gardenhire returned to Los Angeles and opened the doors to *City Ballet of Los Angeles* in 2000. Her mission is to create a professional training school that provides full scholarships to students that are economically and socially disadvantaged and a company whose repertoire is a mixture of classical and contemporary dance. A company that can bring the music of J. S. Bach and John Coltrane together in one program, and present new stories to this classical art form that nurture and evoke a sense of community to its audience. In 2003, the Company made its debut at the Bing Theater.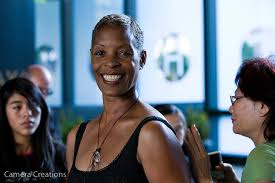 *City Ballet of Los Angeles'* studios are housed inside the Red Shield Youth and Community Center at 1532 West Eleventh Street, just west of Downtown, where students may participate in many other activities that the center offers. The state of the art studios have high ceilings, sprung
Marley floors, dressing rooms and waiting area for parents.​
---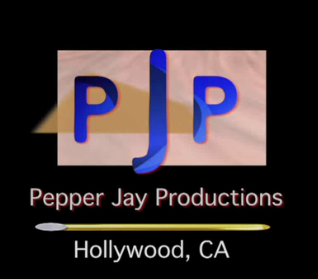 Actors Day in LA is a show on Actors Reporter, a channel on the Actors Podcast Network, a Pepper Jay Production.