Actors Day in LA – On the green screen stunts set with Modos – The Prophecy Armageddon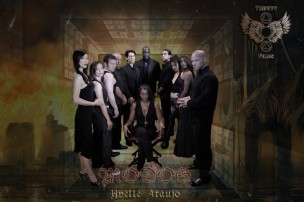 Christie Philips interviews on the green screen stunt set of Modos – The Prophecy Armageddon
Seven Archangels, who live as humans unaware of their heavenly identities, suffer shocking fates and are thrust into the battle between good and evil.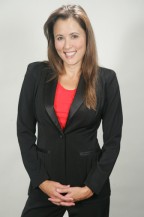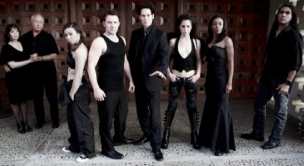 The fate of mankind rests in their hands but they have forgotten their centuries of knowledge and skills. They resent the re-training they must endure and the responsibility for the fate of the world that they did not ask for.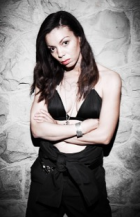 They walk the earth they once knew well but their human lives have been wiped out as if they never existed.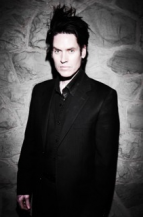 They now live as supernatural beings that must learn to fight for the future of the world until their memories and abilities return. They must re-learn mind speak, transporting, shape shifting, time travel and unity power.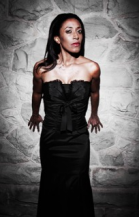 They soon remember what they are up against when evil matches their powers in unbelievable battles of mind and force.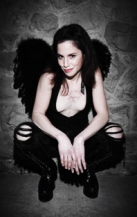 But will they be strong enough to fight their brother, the fallen angel, and the four Horsemen of Apocalypse who have awakened and rage with war, pestilence, famine and death toward the annihilation of the world?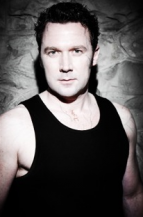 Can the Angels meet the heavenly challenge to save mankind or will the forces of evil win and the prophecy of destruction prevail?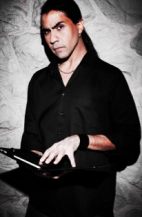 Cast
Allyson Sereboff (SYDNEY)- ArchAngel
Bill Lowery (ABE)- Priest
Bridgette Etienne (RACHEL)-ArchAngel
Mickey Barnes (GOTIAN)- Gatekeeper
Ray MacDonald (GALEN)-ArchAngel
Scott Fulmer (AARON)-ArchAngel
Sean Vasquez (LUKE)-ArchAngel
Vanessa Phillips (KATHERINE)-ArchAngel
Claudia DeNault (SERAH) – Angel Mentor
Ron Pekkala (LAEL)- Angel Mentor
Susan Lundt (SERENA)-Promise's Mother
Shatnee Thomas as YOUNG LILLI
Linda Wong (LUCIA)
Maria Hildreth (TONI) – Lilli's Mother
Eleisha Miller (YOUNG PROMISE)
Crew
Yvette Araujo ( Director/Creator)
Jana Zinser (Screenwriter)
Jon Salmon (Director of Photography)
Adam Werth (1st AD)
Paul Prado (AC)
Rebecca Howard (Costume Designer)
Jose Luis (Script Supervisor)
Jon Gerdmann (Sound)
Sae Kang (Stunts)
Edward Joyce (Gaffer)
Green Screen & Recording Studio: 360 Green Productions/ D-Best Inc. (16121 Harvest Street, Granada Hills 91344)
MAKE UP (Glam Squad)
Ricky Flores (Department Head and Key)
Courtney Koruki (Assistant)
Jessica Rosenfield (Assistant)
Mariah Wright (Assistant)
For more information visit http://trinityfilmsproductions.com/modos-the-prophecy-armageddon/
Actors Day in LA is a show on Actors Reporter, a channel on the Actors Podcast Network, a Pepper Jay Production.