Actors Day in LA – James Hong (Annie Award) and Peter Hastings in Kung Fu Panda VO Session
Enjoy video of Actor James Hong & Director/Producer Peter Hastings in Kung Fu Panda voiceover session at Nickelodeon with Megan Casey, Production Executive
[youtube]http://www.youtube.com/watch?v=gYV5y2IRhQQ[/youtube]
Actors Reporter follows veteran actor James Hong (the voice of "Mr. Ping" in "Kung Fu Panda) to Nickelodeon Animation Studios in Burbank, California, for a pick-up voiceover session with director and executive producer Peter Hastings. Justin Brinsfield supervised the VO session, with Andrew Huebner, Kung Fu Panda Line Producer.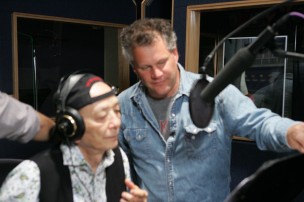 Visitors on the set included musician and singer Willie K, Debbie Kahaialii, Booking Agent, Wailuku, Hawaii, and Kristin Jackson, President of Jackson INK.
Also, footage of the inside of the Nickelodeon Animation Studio and a quick presentation as Megan Casey, Executive in Charge of Production at Nickelodeon Animation Studio, presents James Hong with a Mr. Ping award.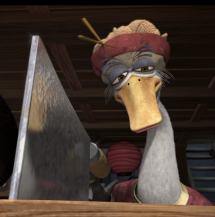 Actors Day in LA is a show on Actors Reporter, a channel on the Actors Podcast Network, a Pepper Jay Production.