Actors Day in LA follows Matthew Ziff to set of Six Gun Savior with cast including Eric Roberts and Marty Kove
Actors Day in LA follows Matthew Ziff, a young actor headed straight to the top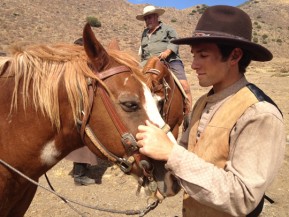 Six Gun Savior: In a time of Outlaws … One man rides to the gates of Hell.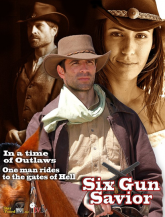 In this supernatural western, Six Gun Savior, the Old West comes to life in this tale of a drifter, named Lane McCrae, whose life is torn asunder when an outlaw murders his family. With his dying words he makes a pact with the Devil.
Now five years later and only months after the conclusion of the Civil War, Lane renews his search for the outlaw Dillon. However, Dillon is not Lane's only prey as his deal with the Devil has him hunting rogue Demons and Angels alike. When his ex-lover, Elizabeth, resurfaces, all hell breaks loose.
Actors Reporter host Brenda Epperson chats with actor Eric Roberts (The Devil),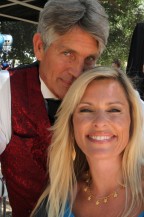 executive producer Laurence Ziff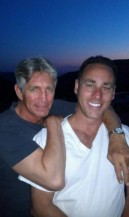 and actor Martin Kove (The Mentor)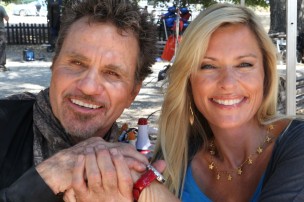 on the set of Six Gun Savior.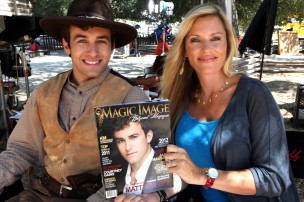 Brenda Epperson chats with actor Matthew Ziff (Kyle Hawkins)
writer producer Frank Zanca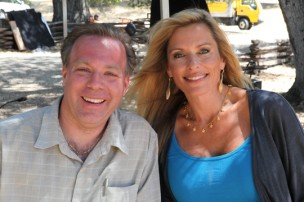 actress Lorraine Ziff (Zathera)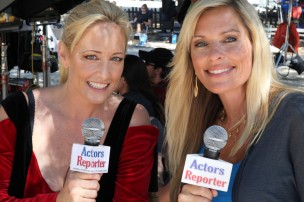 and actor Blaine Gray (Grant Dillon)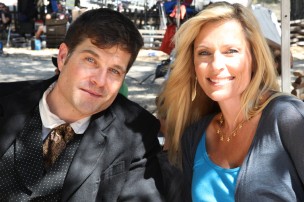 on the set of Six Gun Savior.
Actors Reporter is following the career of Matthew Ziff, who has worked in various genres in such films as Mansion of Blood (Robert Picardo), Hard Flip (John Schneider, Rosanna Arquette), Among Friends (Danielle Harris, Jennifer Blanc), and Treachery (Michael Biehn, Richard Gunn). In 2012, Hollywood Magazine named him "Hollywood's Newest Heartthrob" and he is ranked on IMDB as one of the "Most Popular Under 25". Matthew is proficient in various sports and has his second degree Black Belt in Tae Kwon Do. He has studied Hapkido as well as Kendo (swords). He is a marksman with rifles and pistols and plays saxophone, guitar and bass. In July, 2012, he represented the USA in the International Quidditch Association's Summer Games during the Olympic Torch Relay in England, where Team USA won the Gold medal.
In addition to acting in Six Gun Savior, Matthew Ziff and Loraine Ziff are also Executive Producers of that film.
To learn more about Six Gun Savior, visit:
Six Gun Savior on IMDb
Actors Day in L.A. is a show on Actors Reporter, a channel of the Actors Podcast Network, a Pepper Jay Production.