Actors Day in LA – Beyond Sight – Stella Adler Theatre
"Beyond Sight" Beyond Sight – Blind actor Robert Smith and former U.S. Marine Ginger Lawrence head the cast of a new musical about a soldier who returns to the U.S. after losing his sight during combat in Afghanistan.

Jeremy Aldridge directs original musical starring blind actor Robert Smith
Blind actor Robert Smith and former U.S. Marine Ginger Lawrence head the cast of a new musical about a soldier who returns to the U.S. after losing his sight during combat in Afghanistan. Featuring a book by Nick Sivakumaran and Jeremy Aldridge, music by Emmy-nominated Mark P. Leonard and Colin Simson, and lyrics by Greg Shane, Colin Simson and Mark P. Leonard, CRE Outreach presents the world premiere of Beyond Sight at the Stella Adler Theatre in Hollywood for a five-week run opening April 25, 2014.

Jeremy Aldridge (multiple awards for Absolutely Filthy, Hoboken to Hollywood, Louis and Keely Live at the Sahara) directs the story of Jack Carter, a committed ROTC cadet driven to answer the call of duty in the wake of a catastrophic event. Blinded in Afghanistan, Jack returns home forever changed, forced to face the challenges of reintegrating into society without sight. Through all the darkness, will Jack be defined by his circumstance or can he find the hope and courage to live a successful and fulfilling life, Beyond Sight? Musical direction is by the composer, Mark P. Leonard, and choreography is by Allison Bibicoff.
"Our source material was taken directly from the work CRE Outreach does with vets and the blind in the community and authentically portrays their experience," explains CRE artistic director Greg Shane. "CRE has been working since 2007 to empower military veterans and the visually impaired through the performing arts, including our highly successful Theatre by the Blind program which performs at the Promenade Playhouse in Santa Monica. With Beyond Sight we hope to launch a larger discussion about how we treat our veterans – and drive home the point that disabilities do not define who people are."

Blind since birth, Robert Smith (Jack) has performed at Caesar's Palace, MGM Grand and Mandalay Bay in Las Vegas as well as on television in shows such as C.S.I. and Harry and the Hendersons. Ginger Lawrence (Lily) served in the Marine Corps for 12 years and has four deployments under her belt: three to Iraq and one tour to Afghanistan. She traveled with the Stonecroft Women's group as a singer and public speaker, writing most of her own music and recording a CD. Geoffrey Dwyer (General McCord) most recently appeared in Villon (Padua Playwrights), Carnevil (Sacred Fools), Bent (Aislinn Productions) and The Night of the Black Cat (Edgemar Center). Sean P. Gorecki (Kevin) has Retinitis Pigmentosa, but doesn't let his blindness stop him from writing, singing with a cappella groups Veritas and Vocal Chaos, or acting with CRE Outreach's Theater By The Blind, including performances in SIT, Yesterday's and the ongoing musical review series UNscene.
Christopher Loverro (Lieutenant Johnson) is an Iraq war veteran whose theater credits include Orlando in As You Like and Don Pedro in Much Ado About Nothing. K.J. Middlebrooks (Ty) has been seen in Sacred Fools productions of Watson, The Magic Bullet Theory and the multiple award-winning Absolutely Filthy. Raufel Muhammad (Young Jack) starred as 1940s drag queen in heels "Aftrina" in Chicago Theatre Company's Being Beautiful, winning a Black Theater Alliance Award for Best Actor, and he was recently seen in Marcus Gardley's Song of Paradise at the Pasadena Playhouse (Hothouse). Shannon Nelson (Dr. Ness) is a current L.A. Weekly Award nominee for Best Female Comedy Performance for her role in Absolutely Filthy.

"You can't extinguish the human spirit," says Aldridge. "That is the core of this show. Regardless of whether you agree or disagree with the macro-politics of our current wars, the individual stories of what many of our soldiers experience and overcome are inspiring."

Set design for Beyond Sight is by Stephen Gifford; lighting design is by Ellen Monocroussos; projection and sound design is by Ben Rock; costume design is by Jaimie Froemming; and production stage manager is James "Bo" Powell. Bryan Caldwell and Laura Hill produce for CRE Outreach.

Book by Nick Sivakumaran and Jeremy Aldridge
Music by Mark P. Leonard and Colin Simson
Lyrics by Greg Shane, Colin Simson and Mark P. Leonard
Directed by Jeremy Aldridge
Musical Director Mark P. Leonard
Choreography by Allison Bibicoff
Starring Tristan Bailey, Graig Churchill, Geoffrey Dwyer, Monica Greene, Sean P. Gorecki, Ginger Lawrence, Christopher Loverro, Cj Merriman, K.J. Middlebrooks, Raufel Muhammad, Shannon Nelson, Robert Smith, Dan Woren
Produced by Bryan Caldwell and Laura Hill
Presented by CRE Outreach, Greg Shane, Artistic Director
Beyond Sight opens on Friday, April 25,2014, with performances on Fridays and Saturdays at 8 p.m. and Sundays at 3 p.m. through May 25. Tickets are $30.
The Stella Adler Theatre is located at 6773 Hollywood Blvd., 2nd Floor, Hollywood, CA 90028. Parking at the Jefferson Building (garage entrance on McCadden, 1 block East of Highland) is $5 with theater validation.

For reservations and information, call (310) 902-8220 or go to CreOutreach.org
---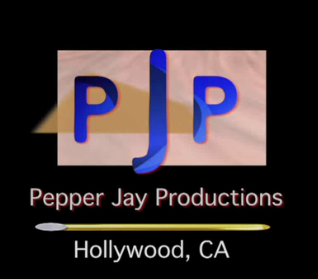 Actors Reporter is a channel on the Actors Podcast Network, a Pepper Jay Production.
###