Actors Day in LA at Expressions Unlimited with Acting Guru Bobbie Chance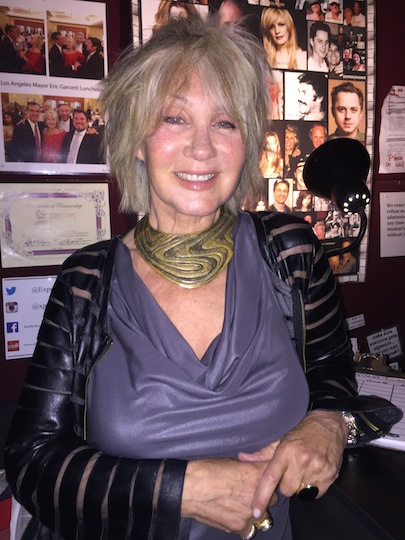 Actors Day in LA visits an acting class at Expressions Unlimited in Sherman Oaks, California, with "Acting Coach to the Stars"* Bobbie Chance. We watch Bobbie in action and hear from her students Rachel Stanton and Tony Hernandez.
*So named by E! Entertainment.
With Expressions Unlimited, success is no accident. It is hard work, perseverance, learning, sacrifice and most of all, love of what you are doing or learning to do.
Expressions Unlimited was established by former actress and coach to the stars, Bobbie Shaw Chance. Since its inauguration in 1990, A-List celebrities such as Anthony Hopkins, Brad Pitt, Jennifer Aniston and Drew Barrymore have graced the studio with their presence, providing insight, business acumen and appreciation of the craft. Over the years, Expressions Unlimited has become Hollywood's actor-hub, giving those who are passionate the chance to enhance their artistry and learn the craft of acting through hands-on experience and an array of skill-building exercises.
Expressions Unlimited has successfully set itself apart from the typical ho-hum of Los Angeles acting schools by offering a variety of classes uniquely designed to encompass all aspects of the entertainment industry. Each class is specifically tailored to our actor, down to the very scene he or she has been selected to work on and is then constructively critiqued. The goal is to organically maximize the potential growth and therefore allow the actor to consistently book work using their"method of no method"approach. Expressions Unlimited also hosts a weekly industry showcase to provide their actors with the opportunity to be seen by top executives, casting directors, agents and managers in the biz.
Throughout the years, Expressions Unlimited has been associated with the top television shows of its time, being featured on E! Entertainment, the WB and TLC amongst many others. With a great track record of over 20,000 students, E.U. has launched the careers of many of the faces seen on T.V. and in movie theaters across the world today.
---
---
Bobbie Shaw Chance began her acting career at only 17 years old with the help of acclaimed agent to the stars and former vice president of ICM talent management, Jack Gilardi. Her plunge into the world of acting began with a 7 year contract to star alongside Frankie Avalon and Annette Funicello in the famed Beach Party movies, one of the highest grossing motion picture phenomenons in the entertainment industry at the time. Subsequently, this newfound fame landed Bobbie a seat next to Rob Reiner, academy award winner Richard Dreyfuss and Larry Bishop in an improvisational comedy troupe,"The Session, which paved the way for future successful shows of its kind, such as "Saturday Night Live" and "Who's line is it anyway."
In 1990, while raising her two children Allison and Richie with her Husband, Larry, Bobbie opened the Expressions Unlimited actors workshop in Sherman Oaks, California. With an ever-changing group of talent coming through the door from new up-and-comers to soon to be famous celebrities including; Giovanni Ribisi, Stephen Dorff, Breckin Myer, Devon Aoki, Scarlett Johansson, Drew Barrymore, Taryn Manning and more, Expressions Unlimited became a staple in Hollywood.
Over the years, leading television networks have and continue to cast Bobbie as Hollywood's acting guru on show's such as WB's"The Starlet"(Faye Dunaway & Vivica A. Fox), Dr.Phil's "Decision House", BET's "Family Crews", "Faking It" on TLC, "R&B Divas", "BESO: Waiting to be Famous" (Eva Longoria) and E! Entertainment's "Fight For Fame" with multiple appearances on "Keeping Up With The Kardashians". E! Entertainment has even dubbed her as, "Acting Coach to the Stars".
Bobbie's mission is to expand the actor's horizons and guide them in the right direction to become successful working professionals in a cutthroat industry. She believes that in order to achieve such results the actor must be willing to surrender oneself to the role, essentially using your body as a vessel for the role to live through and get the character off of the page organically.
"You can't buy it. You can't fake it. You gotta be it to become it"
-Bobbie Shaw Chance
For more information, please visit BobbieChance.com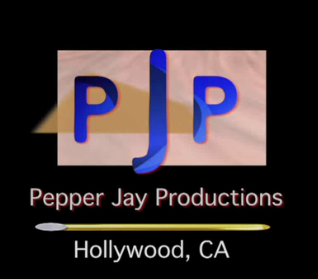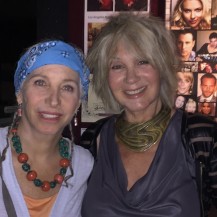 Actors Day in L.A. is a show on Actors Reporter, a channel of the Actors Podcast Network, a Pepper Jay Production.