Actors Day in LA – Anthony Meindl's Acting Studio in Hollywood, California
Actors Reporter host Kristina Nikols visits Anthony Meindl's actor school in Hollywood, California, for an exclusive interview with Anthony and two of his students in his master class, Gina Comparetto and Isidora Goreshter. Anthony Meindl's acting school is the first and only acting studio in Hollywood, Los Angeles to use Mind-Body language techniques, which Tony believes creates the most authentic acting possible.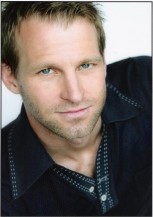 Interested in seeing how Anthony Meindl's school works? Come and attend one of their classes. There is no fee to attend the audit. Watch them work Tuesdays at 6pm.
Learn about Anthony Meindl Acting Classes
Anthony Meindl's Actor Workshop is located at 7801 Melrose Avenue #3, Los Angeles, CA 90046. If you would like to learn more about Anthony Meindl's Actor Workshop or the Meta Theatre please, call them at 323-852-6963
Also enjoy Anthony Meindl's guest appearance on ActorsE live chat show with comic host Brett Walkow at ActorsE.com
Actors Day in LA is a show on Actors Reporter, a channel on the Actors Podcast Network, a Pepper Jay Production.