Actors Day in L.A. with actress Jenn Gotzon on the set of "Gods' Country."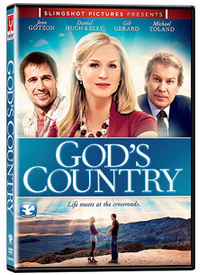 Actors Reporter chats with actress Jenn Gotzon ("Frost/Nixon") on the set of "Gods' Country."
In "God's Country," Jenn Gotzon (Meghan Doherty) plays love interest to John Schneider in this mysterious thriller with romantic overtones.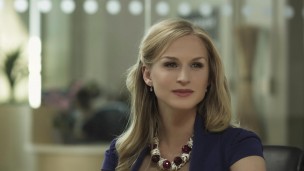 Meghan Doherty is a young, talented executive who neglects her mother and close friends to focus on one goal MAKING MONEY. After closing a multi-million dollar deal Meghan is asked by Mr. Randolph Whitaker (her boss/CEO) to close a deal of a lifetime.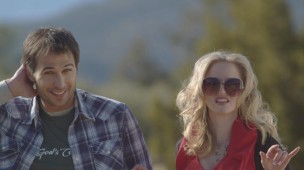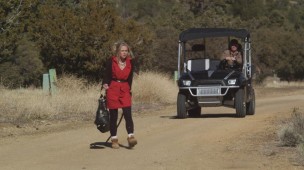 She's taking her talent to the Mojave Desert in hopes of getting a Christian land owner to turn over his land before auction. With a 100 million dollar potential deal looming, there is nothing that will stand in the way of her getting what she needs to further her career. Not even GOD?
Over a period of 6 days Meghan goes through spiritual transformation (fish out of water) calling on her favorite investor to help save the Land.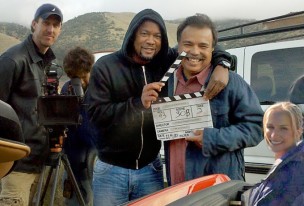 God's Country is written by Cecil Chambers, Delvin Molden, and Delvin Molden,and directed by Chris Armstrong, and stars Jenn Gotzon, Gib Gerard, and Michael Toland. And produced by John Atterberry and Cecil Chambers.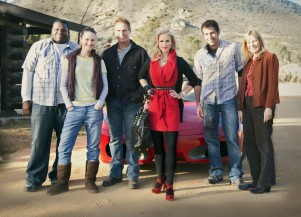 To learn more about God's Country, visit:
http://www.imdb.com/title/tt2072979/
Actors Reporter enjoys following the career of Jenn Gotzon. Jenn is currently also starring in "I am Gabriel," directed by Mike Norris. This is an inspirational family drama starring Dean Cain (Superman from "Lois & Clark"), John Schneider ("Smallville," upcoming "Doonby"), introducing Gavin Casalegno (director Darren Aronofsky's upcoming "Noah"), Elise Baughman, Carey Scott and Jenn Gotzon ("Frost/Nixon," upcoming "Doonby"). "I Am Gabriel" is distributed by Echolight Studios and is available at Fry's Electronics, Hasting's, Family Christian Stores and online onAmazon.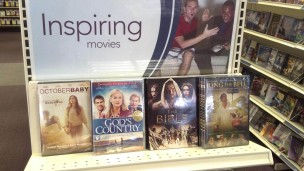 Actors Day in L.A. is a show on Actors Reporter, a channel of the Actors Podcast Network, a Pepper Jay Production.