28th Annual Children's Festival of the Arts – Hollywood
13 year old actress model Katelyn Haynes hosts Actors Reporter's coverage of the Hollywood Arts Council's FREE
28th Annual Children's Festival of the Arts at Paramount Studios in Hollywood, California.
Some of the child and teen celebrities Katie chatted with included actress and host Amber Barbell (Love Triangle), Bailey Gambertoglio (Despicable Me 2, Bubble Guppies), Brandon Tyler Russell (Wiener Dog Nationals, Smitty), Brielle Barbusca (The Starter Wife, Hope & Faith), Elise Luthman (More Than Words, Wendell & Vinnie), Hayley Gripp (CSI: Las Vegas), Jaden Betts (Doc McStuffins, Sophia the First, The Client List), Tara Nicole Azarian (Teens Wanna Know), and Joey Luthman (Eleventh Hour, October Road, The Ghost Whisperer). Katie also interviewed photographer Mark Valinsky and the President of the Hollywood Arts Council Nyla Arslanian. It was a wonderful day!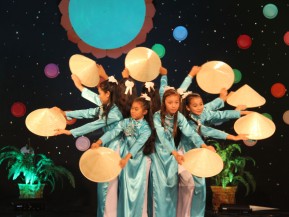 And, a special shout out and thank you to:
Nyla Arslanian (President, Hollywood Arts Council)
Bugs Bunny, Loony Tunes Character courtesy of Six Flags Magic Mountain)
Elaine Horn (Dorothy Gale Impressionist from The Wizard of Oz, along with Toto, too!)
Casey McCabe (97.1 AMP Radio, Event Emcee)
Councilmember Tom LaBonge (City of Los Angeles, 4th District)
Councilmember Mitch O'Farrell (City of Los Angeles, 13th District)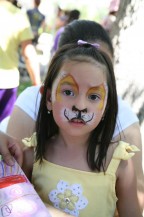 Children's Festival is a free celebration of the arts and culture at Paramount Studios in Hollywood, California. The festivities included a full schedule of performances featuring a variety of music, dance, and entertainment from around the world for all ages including Plaza de la Raza Folklorico, Jim Gamble Puppets, Magician Arty LoOn, Lac Hong Vietnamese Dance, Lyte Dance Studio Hip-Hop, Stunt Kids of Hollywood and the West Los Angeles Children's Choir.
Also, there was an assortment of art workshops with professional artists providing children with the opportunity to create their own art pieces as souvenirs. There were face painters and many other surprises.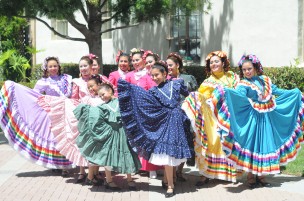 A celebration of children, art and community presented by the Hollywood Arts Council.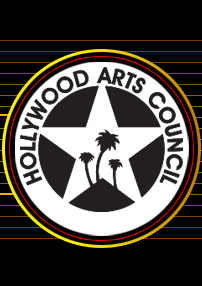 Calendar Girl and Featured Events is on Actors Reporter, a site on the Actors Podcast Network, a Pepper Jay Production.